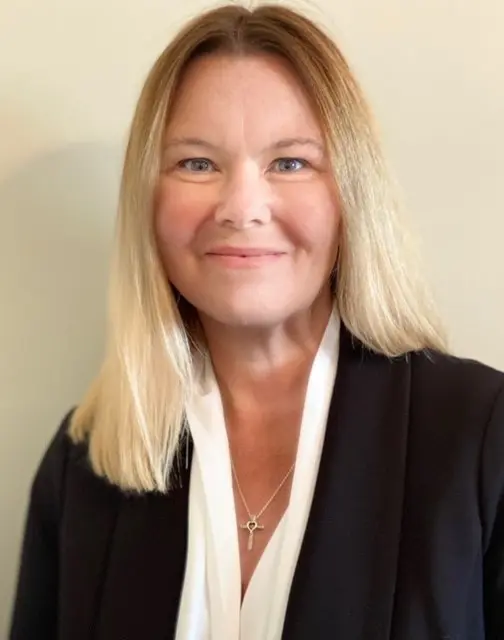 Sara Collins, MHA, CPCS®, CPMSM® lends her expertise to Team Med Global as a member of the Speakers Team and a subject matter expert. Over the past 18 years, Sara has held positions ranging from lead credentialing specialist to provider enrollment supervisor to overpayment resolution manager. For the past eight years, she has served LifePoint Health in a variety of capacities, and is currently working as AVP Professional Medical Affairs.
The Lighter Side
In getting to know Sara, we discovered that her dream vacation is in Greece, she admires Maya Angelou and Dolly Parton, and her love of the water comes with a dash of irony.
When you're not at work, what's your favorite pastime?
Camping, lake life, reading, and shopping.
What makes your heart sing?
Spending time with my family – especially my grandbabies.
What's your dream vacation spot?
My dream vacation would be spent in a waterfront villa in Greece. I've seen breathtaking photos of Greece and its shoreline. I'd want to relax and enjoy that amazing view!
What's something that most people don't know about you?
I love the water but I can't swim! Ironic, I know!
Which historical figure do you most admire?
I admire those that enact positive change even in the worst of circumstances. One of these figures is Maya Angelou. She suffered such horrible childhood abuse and trauma and ultimately became a strong women who fought for civil rights and equality. My favorite quote from her is, "My mission in life is not merely to survive, but to thrive; and to do so with some passion, some compassion, some humor, and some style."
Which living person would you most like the opportunity to meet?
Dolly Parton! Not only is she kind, beautiful, and talented, but she is smart! She has built a large corporation and continues to give back to her community all while maintaining a positive image.
What legacy do you want to leave the world?
I want to create a legacy that results in positive mentoring and giving back.
What's your most treasured childhood possession that you still have?
An engraved bracelet from my grandparents. Is there anything better than the love of a grandparent?!
When was the last time you had a good belly laugh?
Most certainly over the long holiday weekend while playing games with my family. It's always a great laugh to see your adult daughter have a temper tantrum after losing at Monopoly!