Team Med Global Guest Speaker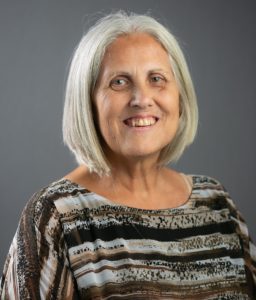 Mary Baker, DHA, CPMSM®, CPCS®, FMSP, has worked in the medical staff services field, both domestically and internationally, for more than 35 years. She has served as president-elect of the Ohio Association Medical Staff Services and as a board member of Texas Society Medical Staff Management. She received a Master's in Healthcare Administration from Central Michigan University in 2000 and a Doctorate in Healthcare Administration from University of Phoenix University in 2008. She now teaches a variety of courses, including quality improvement, accreditation compliance, risk management, healthcare finance, healthcare reimbursement, and healthcare budgeting, at several universities. She does industry-specific teaching at TMG University.
The Lighter Side
In getting to know Mary, we discovered that she's a seasoned traveler, that she's a fan of both Amelia Earhart and Ellen DeGeneres, and that a music box holds a special place in her heart.
When you're not at work, what's your favorite pastime?
Traveling – mostly international. I want to see "everything."
What makes your heart sing?
A nice, warm, sunny day.
What's your dream vacation spot?
Ireland, because I've not yet been there.
What's something that most people don't know about you?
I'm nicer than most people think I am.
Which historical figure do you most admire?
Amelia Earhart, because she was a pioneer for women.
Which living person would you most like the opportunity to meet?
Ellen DeGeneres, because she makes me laugh out loud.
What legacy do you want to leave the world?
That I contributed something to the MSS profession.
What's your most treasured childhood possession that you still have?
A log cabin music box that I gave to my grandmother 50 years ago.
When was the last time you had a good belly laugh?
Last week with my sister, while we were in Savannah, Georgia, for the winter. I can't tell you what we were laughing about.