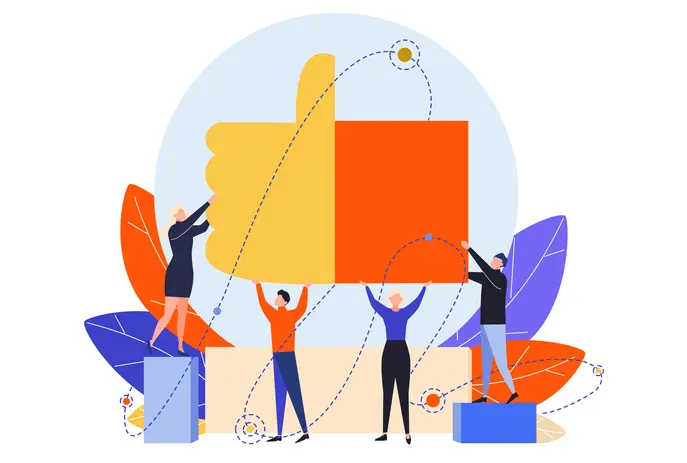 Across the arc of your career, chances are good that you've relied on a cheerleader, acted as a cheerleader for someone else, or both. We often group all of those who have supported us into the "mentor" bucket, and those whom we support into the "mentee" bucket. But career-related supporting roles are nuanced, and teasing out the differences among roles allows us to more effectively achieve our goals and advance our careers.
Let's look at four types of supporters on whom you might rely to advance your professional goals or your career more generally: peers, coaches, mentors, and champions. When leveraged correctly, each can be extremely effective.
Peers
Who They Are: Your peers are those who perform the same type of work that you perform. They can be within your department, within your organization, or in a different organization.
How They Help: Peer-to-peer learning is powerful, enabling you to build your skillset through the expertise of others. When you tap into the knowledge of your peers, you not only gain knowledge, but you also get to apply that knowledge, obtain feedback, and reflect on what you have learned.
Keep in mind that learning from coworkers is just one type of peer support. You can also find peer support at webinars, book clubs, workshops, and professional conferences.
When to Find Them: It's never too soon to connect with peers. Getting to know them and understanding their talents and strengths will equip you when it's time to ask for guidance. That said, it's never too late to connect with peers. If you tend to go it alone, now's a good time to begin building trusted relationships that will support you in your work.
How to Find Them: Building the foundations of peer support can be as easy as poking your head into the next cubicle, signing up for a webinar, or attending a conference. The important thing to remember is that there's no shame in asking for help; we're all teachers and we're all students.
Coaches
Who They Are: Coaches typically work with you one-on-one to address any of a variety of issues. Some organizations incorporate formal coaching as part of a training program, but more often coaches are engaged by an individual.
How They Help: Coaching can be very effective in any number of situations. For example, a career coach can help you identify goals and objectives, pinpoint opportunities, and work with you to assemble the materials needed to optimize your candidate profile. A life coach can assist you in understanding and overcoming the obstacles that stand in the way of personal and professional fulfillment. A skills coach can help you expand your knowledge within a specified scope, such as managed care credentialing or preparing for a certification exam.
When to Find Them: Coaching is most often a short- to medium-term arrangement. If you can foresee challenges with which a coach can help, it makes sense to reach out to potential candidates. You can also seek the support of a coach once you recognize that you're facing an obstacle.
How to Find Them: There aren't widely recognized coaching credentials, so it's best to ask for referrals from those you know and trust. If the issue for which you're seeking support is related to specific skills, workplace interactions, or career advancement, tap into the knowledge of those who have extensive experience and longevity in the medical staff services profession.
Mentors
Who They Are: A mentorship relationship can be thought of as a long-term professional friendship. Mentors are seasoned professionals who have both knowledge and wisdom to impart. Your mentor is most likely in the healthcare field, and perhaps in the medical staff services field. They could be a senior supervisor, a department head, a medical staff leader, or someone in the C-suite – either within or outside of your organization.
How They Help: A mentor has an insider's perspective on the healthcare landscape and the medical staff services field. They can help guide you as you manage your career by leveraging their network for introductions and opportunities, and by advising you regarding pitfalls to avoid. A mentor can be a sounding board, and can also impart valuable advice. The relationship is informal and long-term, meaning that you may only connect with them quarterly or semi-annually.
When to Find Them: A mentor is helpful at any point in your career. You may even have a series of mentors throughout your career.
How to Find Them: Some organizations have formal mentorship programs. If yours doesn't, look for a former boss, a supervisor in another department, or someone who is several rungs above you on the organizational ladder. You can reach out to a potential mentor, but a mentorship relationship tends to develop organically, as a friendship might. Focus on finding the right fit and being proactive in staying in touch with the person.
Champions
Who They Are: Champions are those in positions of power – senior leaders – who are actively engaged in ensuring your success. While mentors tend to form looser, long-term connections, champions usually actively engage with you for a specific purpose across a relatively short period of time.
How They Help: Champions are your biggest cheerleader. They leverage their access and influence in order to advance your goal. A career champion ensures that the spotlight is on you, that opportunities land in your lap, and that you receive the feedback you need to continuously improve. A project champion advances the ball down the field by attaching their name and reputation to your idea or initiative.
When to Find Them: You need a champion when you have an initiative that would create impactful change in your organization but don't yet have the authority to be a changemaker. While career champions are rare, you'll gain the greatest benefit between the latter part of your early career and through to your mid-career years.
How to Find Them: A champion finds you when you prove yourself. That proof can come in the form of going above and beyond, showing up with both an idea and a precise plan, or constructing a stellar track record of performance and initiative. A champion is willing to stake their reputation on yours because they know you're consistent, credible, and confident.
As you travel the path to success, welcome all forms of cheerleading available to you. Find peers to teach you the skills you need. Tap the expertise of a coach when you get stuck. Connect with a mentor who can show you the way forward and has your best interests at heart. Finally, earn the notice of a champion who will be your advocate in spaces where you don't yet have a seat at the table.

Team Med Global provides opportunities for both peer learning and coaching. You can build your skills through TMG's live and on-demand events. TMG University offers one-on-one coaching and a multitude of skill-building coursework.