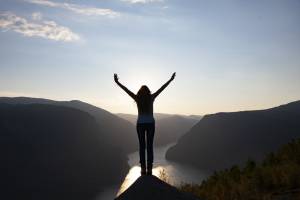 The demands of the healthcare industry require that professionals become lifelong learners. This is part of the reason why MSPs, who are known overachievers in the best sense of the word, are attracted to the field. There is always more to learn and room to grow.
Unfortunately, when compared to other fields, there are relatively few professional development opportunities available to MSPs. That's why it's doubly important for MSPs to take advantage of education and certification programs that offer a focused curriculum and result in credentials that reflect your expertise. Obtaining an MSP certification, whether it's in credentialing, payer enrollment, emotional intelligence, quality, or quality data, allows for professionals of all ages and skill levels to expand their knowledge.
Knowles' andragogical theory of learning includes the principle that adults want immediate application of knowledge. This is absolutely true of professionals in the healthcare field. For that reason, it is imperative that certification instructors are actively working in the industry. An instructor who understands today's challenges can truly provide MSPs with a robust curriculum that delivers the tools they need to cultivate and demonstrate their knowledge.
Theory aside, there are four primary reasons why MSSD professionals should seek MSP certification.
1. Enhance Your Personal Satisfaction and Professional Growth
Earning a valuable certification confers great satisfaction and rightfully-earned pride. Whether you're new to the field or a seasoned veteran, set a goal and go for it. It takes commitment, time, and money to obtain a certification. You are your greatest investment. Just do it!
2. Increase Your Professional Opportunities
Both employers and industry leaders recognize the value of the acronyms behind your name. The proficiency you bring to an organization is evident when you have earned a focused certification. Professionals value colleagues who continuously develop their expertise and grow their competence. Whether you are entering the workforce or switching career paths, it's imperative that you're prepared. A certification demonstrates that you are. You are talented!
3. The Industry Needs You
The healthcare industry continues to rapidly evolve, both in the delivery of care and in revenue management. The MSP workforce needs more trained individuals armed with leading-edge best practices who are ready to dig in with accuracy and enthusiasm. Certifications provide MSPs with the opportunity to develop a specialized skillset that is in high demand across the healthcare landscape. A certification is evidence of the training and the vast knowledge you bring to the table. You are needed!
4. Become a Mentor
Another principle of Knowles' theory is that adult learners accumulate experience that becomes an increasingly rich resource – one that should be shared to help others grow. Becoming a mentor who is available for guidance and support is the epitome of Dr. Maya Angelou's maxim, "When you learn, teach. When you get, give." A great mentor is a lifelong learner who demonstrates their motivation to grow personally and professionally. A continued commitment to help colleagues is woven into the fabric of an exceptional MSP. Knowledge – pass it on!
When considering whether or not to pursue MSP certification, understand that the time and energy you invest will pay off, both in terms of career advancement and in terms of your effectiveness as a gatekeeper of patient safety and revenue management.
Team Med Global offers a variety of online educational opportunities for MSPs, including the Executive MSP Credential, the Executive Payer Enrollment Professional Credential, certification preparation courses, and individual courses designed to fits the needs of the individual MSP.