Speaker's Team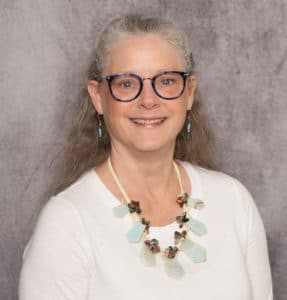 Joyce Moore, MPA, CPCS®, CPMSM®, launched her medical staff services career in 2006. Hired to address the need for a newly mandated physician report card, she worked to develop BJC-Christian Hospital's Joint Commission-compliant "Physician Report Card," now known as the FPPE and OPPE. She has served in a variety of facilities, including large healthcare systems, private specialty hospitals, community hospitals, and critical access hospitals.
The Lighter Side
In getting to know Joyce, we discovered that she dreams of volunteering in Turks & Caicos, admires Mahatma Gandhi, and gets a kick out of her pet's antics.
When you're not at work, what's your favorite pastime?
I love to read, cook, and play with my dogs.
What's your dream vacation spot?
Providenciales is a dog rescue organization in Turks & Caicos. I would love to go there and volunteer.
What's something that most people don't know about you?
I have been involved in spiritual formation for more than 25 years.
Which historical figure do you most admire?
Mahatma Gandhi. He turned the world upside down with nonviolent protests.
Which living person would you most like the opportunity to meet?
I would like to bump into my grandchildren when they are grown. It will be interesting to see how they will live their lives and shape their world.
What legacy do you want to leave the world?
That I helped shape the MSP workforce, moved people's spirits to reach for infinity, and ensured my family knows that I love them more than life itself.
When was the last time you had a good belly laugh?
I laugh all the time. Last time was with my Moyan poodle. I was ready to Dremel her nails. She took off and "hid" behind the butterfly bush hoping I could not see her head sticking up over the plant by ten inches. She was sorely disappointed.