Co-Presenter, TMG "Unstoppable!" Webinars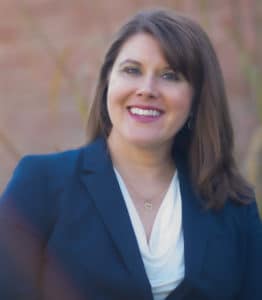 Jennifer Froemel, LCPC, CMHIMP, is a clinical therapist who strongly believes in an integrative approach to mental and physical wellness. In 2014, she founded Innovative Counseling Partners, which works consultatively with medical, alternative, and spiritual practitioners to ensure a holistic approach that positively impacts client well-being. With nearly 30 years of experience as a mental health clinician, Jennifer has taught at DeVry University and is past president of the Illinois Mental Health Counselors Association. She is also a member of the Advisory Board at Adler University.
The Lighter Side
In getting to know Jennifer, we discovered that her twin daughters light up her life, she's been skydiving, and that she has a deep connection to Pikes Peak.
When you're not at work, what's your favorite pastime?
Hanging out with my twin daughters hiking or doing yoga.
What makes your heart sing?
Watching my clinicians grow clinically and watching my children achieve something they've been dreaming about.
What's your dream vacation spot?
Rivera Maya, Mexico, because I love the Caribbean and enjoy being in nature with my children and being amidst other cultures.
What's something that most people don't know about you?
I have been skydiving.
Which historical figure do you most admire?
Abraham Lincoln, because he fought for humanity for no other reason than because we all deserve the right to live freely.
Which living person would you most like the opportunity to meet?
I would love to meet the Dalai Lama because I appreciate many of his beliefs.

What legacy do you want to leave the world?
I want to leave the world knowing that I have tried my best to support humanity in being its best self and everyone finding their value.
What's your most treasured childhood memory?
At age six, sitting on the side of Pikes Peak, looking amidst the beauty of Colorado, and knowing this was just the beginning.