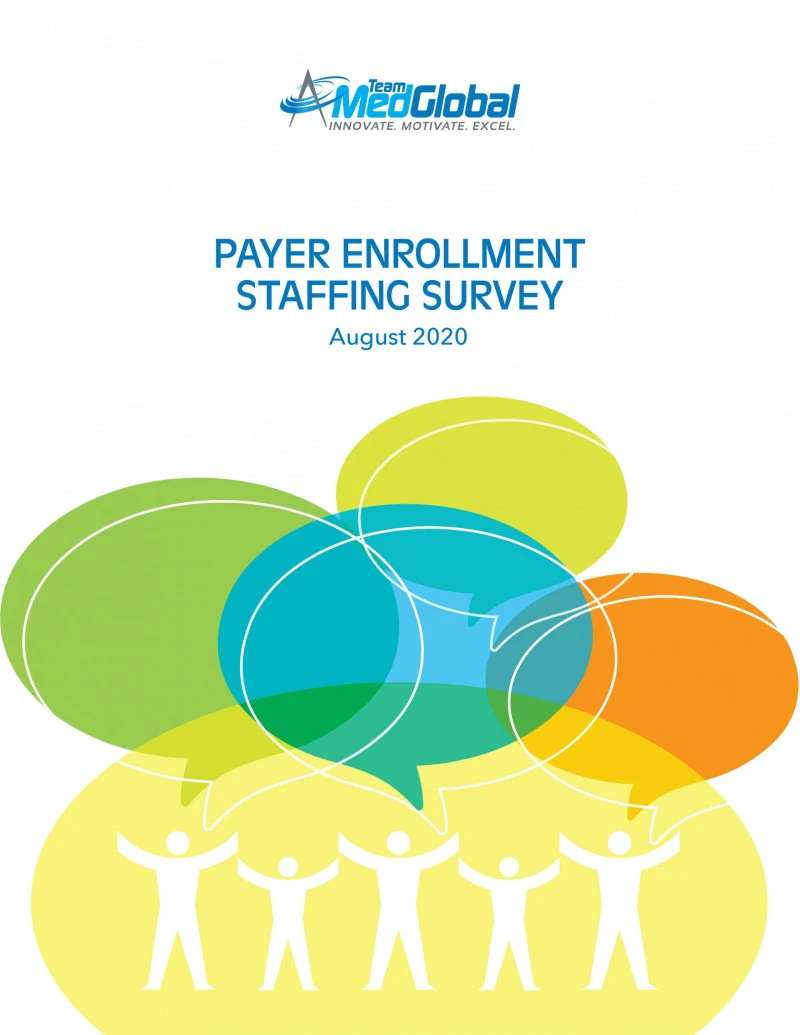 Team Med Global released the results of the organization's Payer Enrollment Staffing Survey, which was designed to determine the state of payer enrollment staffing in the healthcare industry. The results were sobering, with fully 52% of respondents stating that their organization's payer enrollment staffing levels were insufficient.
According to Team Med Global President Donna Goestenkors, CPMSM®, EMSP, the survey results point to the disconnect between the need for payer enrollment staff and administration, a phenomena similar to that which existed in credentialing when she began her career more than 40 years ago. "Healthcare administrators often don't understand the payer enrollment process or recognize the detailed work involved in payer enrollment," she said. "Staffing often lags behind need, and as a result, can negatively impact revenue cycle management."
Survey results regarding where payer enrollment functions reside within organizations confirm anecdotal accounts Goestenkors has received about payer enrollment specialists feeling as though they're on an island. With so many departments managing that function, there's the potential to undermine the effectiveness and credibility of payer enrollment specialists," she said.
While the survey also delved into numbers of providers within organizations, the use of the CAQH database, and the use of delegated agreements, Goestenkors found that the results pertaining to the varied experience of those performing payer enrollment to be particularly telling. "A third of respondents indicated that they have between zero and five years of experience," she said. "That tells me that there is tremendous need within the industry for training and professional development.
To that end, Team Med Global conducts a variety of webinars and conference events pertaining to payer enrollment, and recently launched the first-of-its-kind Executive Payer Enrollment Professional (EPEP) certification program. "The first cohort of EPEP candidates will begin the program's core course in January," Goestenkors said. "We're excited about the opportunity to share our expertise in both the basics and best practices with MSPs who are ready to enhance their skills in payer enrollment."
Circling back to Team Med Global's Payer Enrolling Staffing Survey, Goestenkors notes that it provided a clear path forward for future research. "We're trying to glean information and share data with the industry that helps enhance the systemization of payer enrollment," she said. "This will help drive process improvements, ensure adequate staffing, and acknowledge the real value of payer enrollment to a healthy revenue cycle."
Download a complete report of the survey results here.