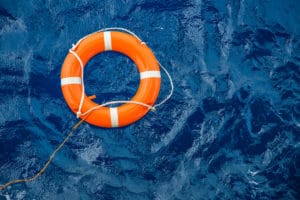 The ever-changing landscape of the medical staff services profession can lead to ill-defined areas of responsibility, additional assigned responsibilities, or both. When you don't have the training or tools to do the job well, it can feel like you've been thrown into the deep end of the pool without knowing how to swim.
This is especially true when the new responsibilities pertain to payer enrollment. There aren't any shortcuts. It takes years of experience and innumerable hours of research to grasp the field's complexities. Skilled and trained payer enrollment professionals know how to pinpoint the pain areas – whether they involve locum tenens or advanced practice practitioners – implement compliant processes, and deploy efficient enrollment tools and resources. They understand that each payer has unique operational directives and know how to conform to each payer's requirements.
In a 2013 report by Becker's Hospital Review, poor payer enrollment practices was listed as one of the top five reasons for claim denial. There's no evidence that this has changed over the past seven years, and the finding underscores the need for payer enrollment training and competency. Without it, an organization's revenue stream becomes undependable.
Two Solutions
There are two solutions to the payer enrollment puzzle. The first resides in the executive suite. It is imperative that an organization understands that the revenue cycle begins at the practitioner recruiting level and not at the client encounter level. By the time a network member is provided a service by the practitioner, that practitioner should have participating status in the specific network.
Trained payer enrollment professionals understand the nuances involved in their daily work, which is why executives and human resources recruiters should focus on hiring trained and experienced experts. A payer enrollment specialist provides real industry solutions, and understands that the best way to serve a client is by listening, learning, and untangling the organization's intertwined layers.
The second solution is training. Those medical services professionals who volunteer or are "voluntold" to take on payer enrollment responsibilities need a solid foundation of training to best serve their organizations. With training and experience, those responsible for payer enrollment have a positive impact on the revenue cycle. They also gain effective tools and techniques that they can use to continue the work of the organization. They learn and develop living processes, research abilities, and solutions-focused analytical skills. Along the way, they may even find an industry mentor.
The payer enrollment specialist – whether one with decades of experience or one more recently trained – is a master swimmer who is in no danger of drowning in the deep end. Instead, they bring revenue-saving collaboration, reliability, and results to the table.
Team Med Global's ProVISIONary Staffing service matches right-fit payer enrollment specialists to organizations in need. TMG University will roll out the first-in-the-industry Executive Payer Enrollment Professional credential in August 2020.