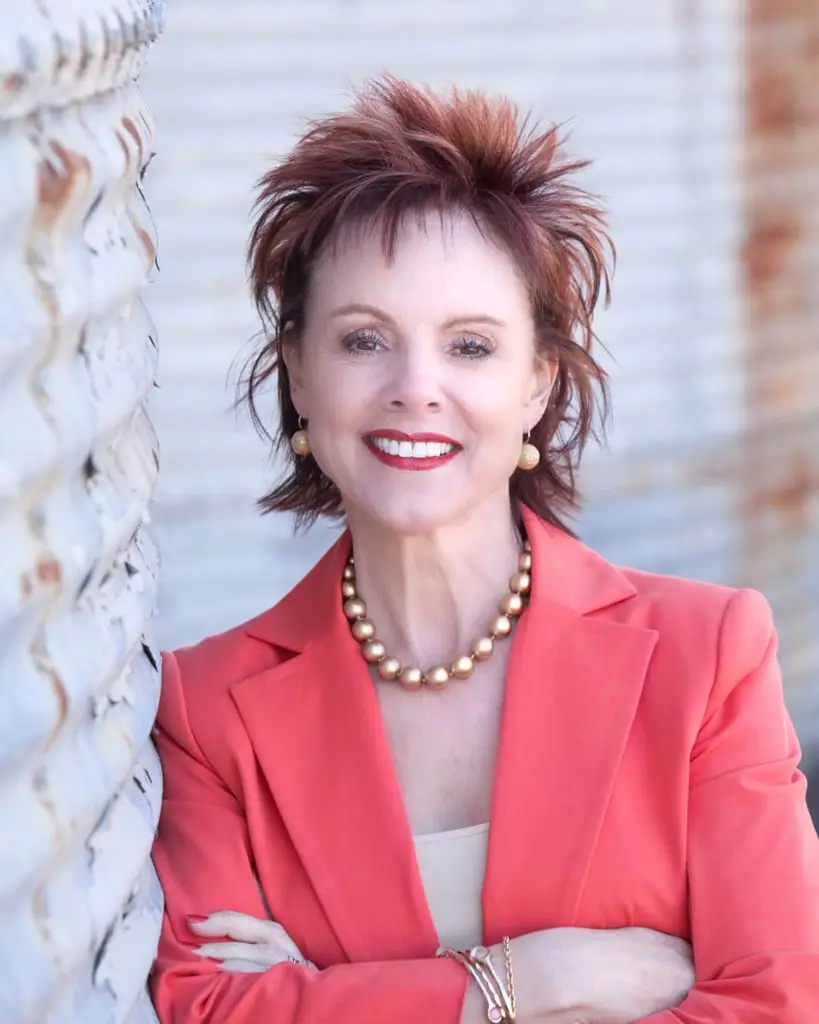 In January 2021, Donna Goestenkors commemorated her forty-fifth anniversary as a Medical Services Professional. Like so many of her colleagues, the door that would lead to Goestenkors' lifetime of professional service opened unexpectedly. "When I graduated from business college, I applied to all of the hospitals in the St. Louis area," she recalled. Christian Hospital had been up and running for just over a year, and was hiring for its newly-formed medical staff office. Goestenkors landed a job as a medical staff secretary, where she processed applications, re-applications, and attended medical staff meetings. "I got into the profession by accident, but what a lovely accident," she said.
When her supervisor retired a year and a half later, Goestenkors began her stratospheric rise with her promotion to medical staff office coordinator. From there, she was promoted to manager, where her first task was to regionalize various segments of the facilities affiliated with the health system. She was soon appointed to serve as director of five different facilities within the BJC Health system, of which Christian Hospital was a part. "I was the only one within BJC who was successful in systematizing medical staff services as a region," she said.
Within five years of that accomplishment, BJC Health made the decision to de-regionalize, fueling the need for Goestenkors and her team to transform the system and make it operational for each individual facility. She also helped design the first credentials verification organization in the St. Louis Metro East area. "Because of my and my colleagues' work, we created a first generation high-performing CVO within that system that still operates to this day," she said.
Jumping into Service with Both Feet
During this same time frame, Donna Goestenkors doubled down on her commitment to the medical staff services profession. She served in the charter group and in leadership roles as NAMSS' St. Louis Chapter and the Missouri state association were forming. Her experiences led Goestenkors to explore the national association. "I was sitting in the audience at a national convention where Patricia "Pat" Strausburg was speaking. I thought, 'Wow, what poise,'" Goestenkors recalled. "I would love to have the courage to do that one day."
Goestenkors submitted her application to be NAMSS' Central Regional Representative – now called Directors at Large – and was elected to serve a three-year term. When she lost her re-election, Goestenkors pivoted to the organization's Education Committee, where she served as chair for two cycles. She was asked to be conference chair, after which she ran for president-elect, and then served as president.
During the year of Goestenkors' presidency, her leadership team went into overdrive to ensure smooth succession planning from one year to the next. "We interviewed management firms, restructured governance, updated bylaws, and appointed teams for various committees," she said. "It was like turning a cruise ship around in a port – it took teamwork and finesse to accomplish all of our goals for that year."
Although Goestenkors focused on producing high-quality products and getting results, her term wasn't without controversy. "We had town hall meetings where members asked hard-hitting questions," she said. "People might not have always liked my answers, but it was an honest exchange of information concerning their professional organization."
All told, Goestenkors dedicated 18 years of volunteer service to NAMSS. Following her presidency, Goestenkors submitted her name to become a faculty member. "I wanted to help people grow professionally," she said.
The Road of Personal Growth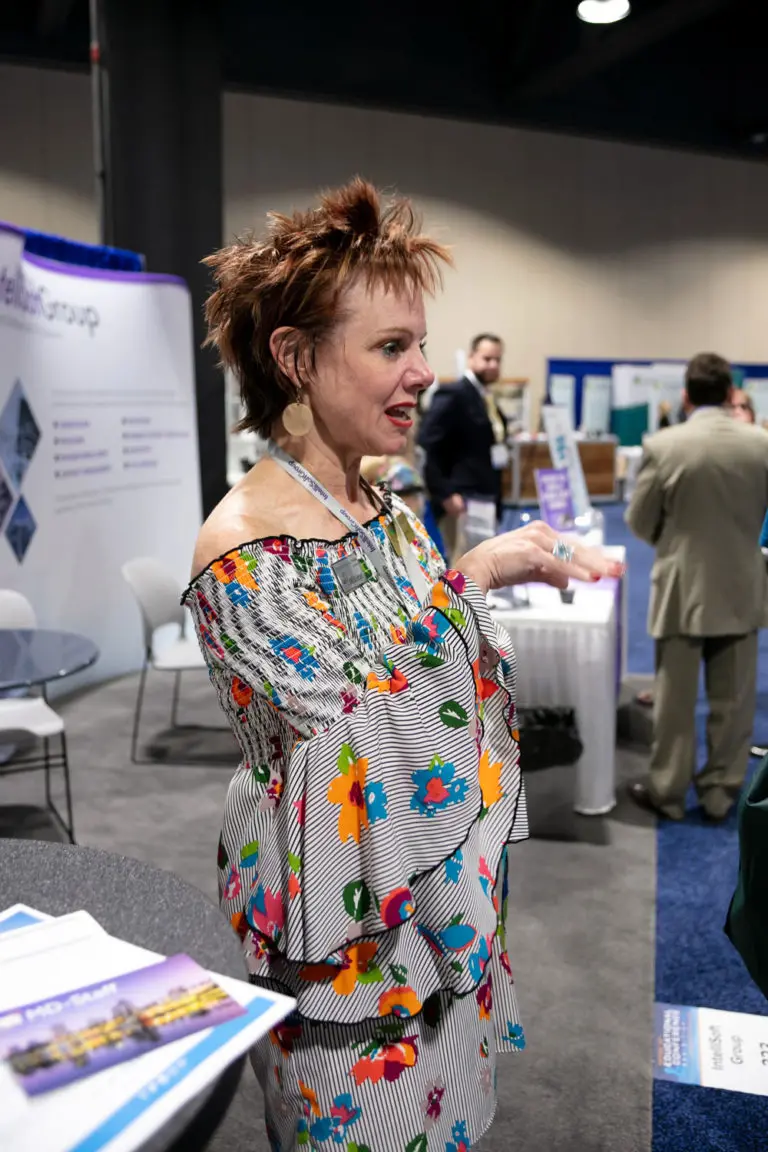 Donna Goestenkors' early professional and volunteer paths were marked by opportunities for personal growth. "My mom would always say, 'What doesn't kill you makes you stronger,'" she recalled. "Sometimes criticism puts me back on my heels, but I always look to see if there's a thread of truth."
That willingness to listen to honest criticism has made Goestenkors more sensitive and compassionate. It's also enabled her to separate valid criticism from mere nitpicking. "I once had a numbers-driven supervisor who would always find the dust ball in the corner – the one typo in the 30-page set of minutes," she said. "I learned not to negate well-researched and accurate information over a tiny error."
She credits the medical staff and MSP colleagues at Christian Hospital with helping her to develop leadership skills. "They were so patient with me and taught me so much," Goestenkors said. Noting that new managers aren't the most effective supervisors, she said, "My team members were instrumental in my on-the-job learning, teaching me how to better manage people and make them feel valuable."
Goestenkors says that physician leaders also provided invaluable guidance in effectively communicating with others. She was terrified the first time she was asked to give a formal presentation at the hospital's Credentials Committee, so the chair brought her in to do a run-through the day before the meeting. At one point, she gave a lengthy answer to a question he posed. "He said, 'I asked you what time it was, not how to make the watch,'" she recalled with a laugh. "Now, I answer questions more succinctly."
Her father was also instrumental in developing Goestenkors' renowned talent for public speaking. The fourth of seven children, Goestenkors would watch her dairy salesman father practice his pitch and read self-help books devoted to improving presentation skills. "When I'm traveling, Dad sends me a text or call and says, 'Knock it out of the park, Donna.' He follows up by asking, 'What kind of game did you have?' Sometimes I say I think I got a homer, and other times that I think I got to third base, but I've never had to say that I've struck out."
Goestenkors leveraged those leadership lessons at work and through NAMSS service to further cultivate her innate gift of being a good listener. "After key events, I would go back to my hotel room and make notes," she recalled. "I'd write down the person's issue, what made them succeed, and what challenge they were facing."
Throughout it all, Goestenkors made it a point to seek out those whose voices weren't often heard. "Growing up, I went to 13 different schools, so I know what it's like to be the new kid," she said. "I always look for the person who's alone in the corner, ask them about themselves, and try to show them that I care about them."
Goestenkors' north star revolves around compassion and respect. "Compassion matters. Respect matters," she said. "If you treat other people with compassion and respect, you get it in return."
Going Her Own Way
While Donna Goestenkors could have happily lived her professional life at Christian Hospital, she was called to serve her profession more broadly. She experienced an epiphany while praying for her godchild, who was in a three-week coma following a terrible accident. "I went to the hospital every day and spent time reflecting with God on my career, relationships, and priorities," she recalled. At that point, Goestenkors had been laid off after a short stint at The Greeley Company.
She consulted Mark, her husband of 41 years, who supported and encouraged Goestenkors to launch Team Med Global. With a double master's degree, Mark has lent his business acumen and been a guiding hand in company operations.
Goestenkors also credits her old notebooks in inspiring her to create Team Med Global as the most nimble, the most progressive, and the most inclusive company to serve MSPs. "Everything TMG has done has resulted from a conversation with a colleague," she said.
Those conversations have turned into rewarding collaborations. "Two heads are better than one," Goestenkors said. "What we can produce when we collaborate is so much more meaningful than what we can do on our own."
Reflecting on her past 45 years of service, Donna Goestenkors notes that only one of her initial colleagues is still working actively today. While Team Med Global is on the eve of celebrating its fourteenth year in business, Goestenkors is focused on building and strengthening relationships with a new generation of medical services professionals. Still, she gives credit to her retired colleagues. "Relationships matter, and they've truly helped me be a better professional and human being."