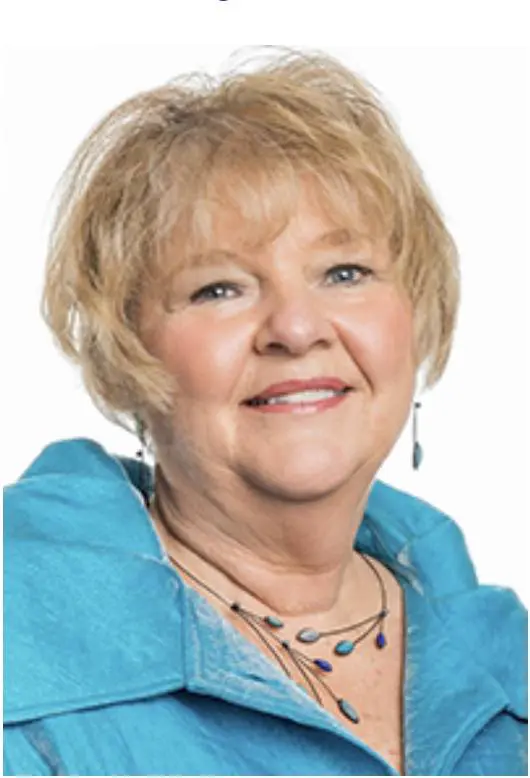 Christine "Cris" Mobley, CPMSM®, CPCS®, draws a direct line from the relationships she's built to the abundant opportunities presented to her over the course of her flourishing career. Mobley says that she and other pioneers in the medical services professional field – including Carol Cairns, Sue King, and Vicki Searcy – formed early bonds. "We've watched each other grow up in this profession and become successful," she says. "We've been involved in each other's personal lives and supported one another."
But these relationships were the furthest thing from Mobley's mind when she entered community college right out of high school. "I was learning how to be an executive assistant, and had to choose electives," she recalls. "There were legal, business, and medical electives, and I took the medical electives courses." Although Mobley initially intended to work with patients, the experiences of her friends and sister made her realize it wasn't the path for her. Ultimately, she received an associate degree in business.
A half dozen years later, after she and her husband moved from Pennsylvania to Colorado, Mobley went job hunting. She saw an advertisement from a hospital that was looking for a medical staff secretary. "It was the mid-'70s, and that's what we were called in those days," she says. Mobley landed the job of wrangling the 200-person medical staff, which she recalls was straightforward. "I got regulations and standards a little bit at a time, as they were born," she says.
After 14 years working in two Colorado Springs community hospitals, Mobley transitioned to a position as a medical staff coordinator in Sonoma County, Calif. Almost immediately, she says, there were cost containment efforts and cutbacks. "I lost a lot of my staff, and didn't want to stay there," Mobley says. "It wasn't why I left Colorado."
Blossoming Relationships
"Some friends in the business – Sue King and Vicki Searcy – were movers and shakers," Cris Mobley recalls. In the late 1980s, the two had launched the profession's first national consulting company, based in the Los Angeles area. Mobley connected with King and Searcy as she was leaving her Sonoma County job, and they encouraged her to come to Southern California and work with them. "It was an opportunity to do something different and work with friends," Mobley says. During her year-and-a-half on the job – until the consultancy was purchased by a software company – Mobley developed and administered its temporary and permanent staffing service. "We placed people all over the LA County area," she says.
The relationships she developed in Los Angeles soon blossomed. After performing long-term interim management and consulting work in the area, she headed back to Colorado for the holidays. While there, Mobley was contacted by the same healthcare consortium, which invited her to take an interim management position at Cedars-Sinai.
By that time, Mobley had already been on the NAMSS Board of Directors and was a faculty member. "Word of mouth in this business nurtured a lot of relationships," Mobley says. Those relationships led her to launch her own business in 1990. "I decided that, if I didn't get any work, I'd have to find a hospital to come back to," she says. "That never happened."
A decade later, Mobley embarked on a new entrepreneurial adventure with four colleagues and friends. Their company, Edge-U-Cate, is celebrating its twentieth anniversary. "It's amazing that five friends could remain friends and still be business partners," she says. Over the years, the company started a speakers' circuit for national and state NAMSS meetings, a certification-focused study program, and a credentialing school that introduces MSPs to the basics.
Although two partners have passed away and two others have retired, Mobley and Chris Giles continue to offer credentialing coursework. "I've spent more time on the education side than the consulting side," says Mobley. "My passion is education." She notes that the responsibilities of medical staff services have increased over the years, yet "people are thrown into these positions with no experience and no training."
While Mobley says that her niche is in the basics of education, she has authored, co-authored, and edited numerous articles, publications, and manuals. She also serves as an expert witness in civil litigation.
Lessons & Reflections
Looking back at the risks she took in going out on her own, Cris Mobley recognizes her entrepreneurial spirit. "I would rather lead than be led and manage than be managed," she says. Throughout her life, she has embraced leadership opportunities. "I was able to serve in leadership roles ranging from president of my local bicycle safety club, to president of my college dorm, to president of NAMSS."
Still, Mobley recognizes that leadership doesn't exist in a vacuum. "Sometimes it takes a village," she says. "I learned that when I twice served on the NAMSS board." Noting the importance of delegating responsibilities and asking others to help, she says, "I don't have to do it all myself, nor do I need to receive all the accolades."
When contemplating the advice she might give to her younger self, Mobley says she wishes she would have more quickly realized her profession was a career, rather than a job. "As a woman growing up in the '60s and '70s, I didn't have career aspirations," she says. "That's not how we were raised."
She'd also tell her younger self to continue her education and attain a degree in the healthcare administration arena. "Several times, I thought about going back to college, but my career was moving so rapidly that I didn't stop." While she would have liked to formalize her education, "I found myself in positions where it wasn't needed, because my experience spoke for itself."
Looking Ahead
Cris Mobley and her husband, Jerry, are celebrating their fiftieth wedding anniversary this year. Beginning with their twenty-fifth anniversary, they've hosted a celebration in Maui every five years. Because Jerry has had a series of back surgeries and Mobley is his caregiver as he moves through rehabilitation, they hope to celebrate their golden anniversary with a road trip on the mainland.
Ultimately, her personal and professional lives coalesce around relationships. Whether with friends, colleagues, or her gaggle of nieces and nephews who range from one year old to 52 years old, Mobley is a connector. "I'm a people person, and I like having lots of friends and family around," she says.