TMG University Subject Matter Expert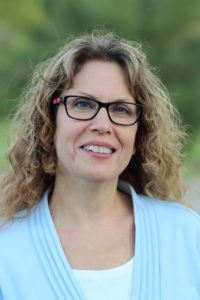 Amy Wilkinson lends her knowledge and experience to TMG University as a subject matter expert in payer enrollment. After ten years spent as a medical assistant for an internal medicine practice, Amy moved to claims billing, collections, and reimbursement. Since then, she's worked as a Credentialing Coordinator, Credentialing Supervisor, Manager of Credentialing and Reimbursement, and Manager of Payer Enrollment. She currently serves as the Provider Enrollment Manager at UPMC Pinnacle in Harrisburg, Pennsylvania. Throughout her career, Amy has been dedicated to providing patients with accurate billing, assuring her organizations are reimbursed for services, and protecting patient safety through the credentialing process.
The Lighter Side
In getting to know Amy, we discovered that she longs to explore Croatia, that she dreamt of being an Air Force pilot, and that expressing her creativity brings her peace and comfort.
When you're not at work, what's your favorite pastime?
I love to go camping with my friends and family as often as possible. I also have a deep passion for traveling and love to express myself through art.
What makes your heart sing?
Warm sunshine outdoors in a peaceful location.

What's your dream vacation spot?
Croatia. I want to explore Croatia's islands, including Krka National Park, and its many gorgeous beaches. I want to take in all the history of the old towns. I would also like to try my luck at truffle hunting.
What's something that most people don't know about you?
I like to paint kindness rocks and place them around town. I also take some along when I travel to brighten people's day.
Which historical figure do you most admire?
I grew up wanting to fly, so I admire Amelia Earhart because she had a dream and went for it with gusto. When I was little, I thought that if I concentrated really hard, I could fly off of my porch roof. Yes, I spent time on the porch roof at a young age. I imagined that I would fly Air Force jets when I got older, but I changed course after graduating high school.
Which living person would you most like the opportunity to meet?
The Dalai Lama. He has compassion, patience, and great wisdom, and is unafraid to give his point of view.
What legacy do you want to leave the world?
I'd like to be remembered as a person who cares deeply about others and our planet. Someone who is fair and honest and a good friend. I'd like to think as a leader I have inspired others to their best and never give up.

What's your most treasured childhood possession that you still have?
A little wooden box. When I was about six years old, my aunt showed me how to paint and decoupage pictures on the box. It was my aunt that started me on the path of being creative. Expressing my creativity gives me peace and comfort.

When was the last time you had a good belly laugh?
A little five-year-old girl on Facebook giving an attitude to her mother. I got to wondering what she will be like at 16.