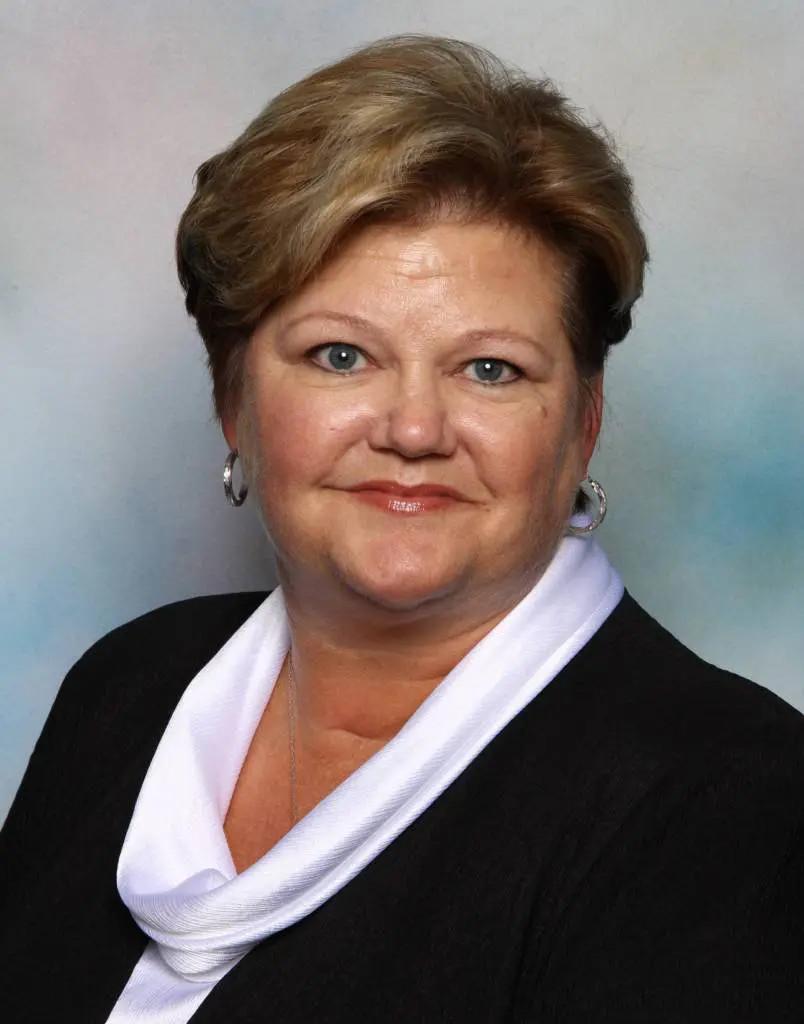 After Karen Reed took an 18-month break from the medical records field following the birth of her second child, the 23-year-old made a bold move: submitting her application to become director of medical records at Community Hospital in Lubbock, Texas. When the hospital contacted her previous employer and noted that Reed didn't have management experience, her supervisor simply said, "She's got two kids." Those management chops sealed the deal and landed her the job.
From there, Reed moved to Lubbock's Methodist Hospital, where she became coordinator of Medical Staff Services for the 700-bed facility. "It was me and a part-time secretary," she recalls. While working at Methodist, Reed decided to pursue her CPMSM credential. This was at a time when NAMSS' certification preparation consisted of sending potential candidates a list of books to read. "I took the exam in 1982 and was one of the first ten certified in Texas and one of the first hundred certified in the U.S.," she says.
Creating Career Momentum
Three years later, Reed was recruited by Washoe Medical Center in Reno, Nev., to become the executive coordinator of Medical Staff Services. Considering her deep roots in Texas, "I only applied for the fun of it," she says. But she fell for the hospital once she visited. The stars aligned when, three weeks later, her husband's request to be included in his company's reduction in force initiative was accepted. "I thought, 'Can we do this?' We're leaving all of our family," Reed says. "I'd never heard of a man leaving his job to follow his wife." Nevertheless, they decided to pack up and move halfway across the country.
While still in Lubbock, a friend encouraged Reed to speak to local groups on everything from medical records to women in leadership to problem employees. "I didn't consider myself a speaker, but I was building up confidence," she says. Once in Reno, Reed jumped in with both feet. "I joined the Reno Commission on the Status of Women, the Washoe Health System Physician Advisory Board, and the Senior Options Board of Directors," she says. "If I was asked to take a position, I took it."
Reed expanded her portfolio by writing articles on various aspects of her profession. One of her pieces, "Do You Need A Medical Director?" was published by NAMSS and was selected as Article of the Year for 1992. From there, she was invited to join the organization's Overview Editorial Board.
That article also opened the door to Reed's next professional opportunity. A headhunter for Baylor University Medical Center in Dallas invited her to apply for the directorship of Medical Staff Relations. At the time, Reed was flying back and forth between Reno and Lubbock to see an ill relative, so the move made sense. Still, "We really struggled because we loved Reno," she says. Baylor ended up getting a two-for-one deal, with Reed assuming her Medical Staff Relations position and her husband working as the 1,455-bed medical center's director of finance.
Soon thereafter, a headhunter for what is now Texas Health Resources read a different article penned by Reed and recruited her for the role of administrative director for medical affairs. She spent the next 25 years, until her retirement in December 2019, at Texas Health Resources.
Reed's medical affairs role was just the tip of the iceberg. Reed spurred innovation within Texas Health Resources by bringing a complementary integrative medicine program to the organization. Noting that her program didn't compete with the allopathic medicine offered by Texas Health Resources, Reed said that the CEO was open to her initiative. "We taught Reiki, we taught healing touch, and we trained clinical aromatherapists," she says. "All of that was run out of the medical staff office."
Reed stresses the importance of embracing one's whole self and bringing that authenticity to the workplace. "If I'd said, 'I'm only an MSP,' I would never have opened myself up to things that I love," she says. "When I showed people that I have another side that's a little more nontraditional, I had credibility."
Fast Tracking Her Education and Giving Back
Reed's integrative medicine program grew out of her 2007 Certification in Traditional Naturopathy. But that certification was just the capstone of an impressive educational trajectory. "It took me a long time to get my bachelor's degree," Reed says. "My husband got his, but I was raising kids." She received her bachelor's in healthcare administration cum laude from Weber State University in 2000. "Then I just went crazy," she laughs. She fast tracked her doctorate, receiving a Ph.D. in health administration in just two years.
Throughout it all, Reed gave back to her colleagues and her chosen profession. She served for five years on the Texas Society Medical Staff Services board of directors, and moved through the ranks of NAMSS leadership positions until 2010, when Reed became the organization's president. She was NAMSS' representative to The Joint Commission PTAC Committee, chaired the NAMSS Task Force on Development of a National Model Credentialing Application, and is still a member of both the Leadership and PASS Task Forces.
"I really believe in servant leadership," Reed says. "We need to make our employees the stars and make sure they grow." She firmly believes that a leader's responsibilities encompass more than simply doing paperwork. "If you're just doing the paperwork, you're not doing your job," she says. She counts herself lucky to have worked for organizations that recognized her passion and allowed her to organize staff retreats and create mentorship opportunities.
"We're bigger than just the checkmark, although that checkmark is critical because we're the first line of defense for patients," Reed says. "In every department where I worked, I created a mission statement, and we posted our mission on the walls and in every cubicle."
Yet having a mission doesn't erase challenges. "I once took on four hospitals at once, and then had to take on an extra four hospitals," Reed recalls. "One was 150 miles away." She sat the staff down and held a strategy session. "The premise was, we may not get it right the first time, and that's okay, but let's do our best," Reed says. "If we don't get it right, we'll come back and start over or tweak it." Her bottom line? "Don't be afraid to make mistakes and don't be afraid to speak up."
Reed shares a poem by Natasha Josefowitz, Ph.D. that sums up her philosophy, one that she recited in her President's speech when she was inducted at NAMSS and that always kept on a whiteboard in her office:
My right hand is being held by someone who knows less than me
And I am teaching
My left hand is being held by someone who knows more than me
And I am learning
Both my hands must thus be held
For me to be.
Post-retirement, Reed continues to give back. She continues to teach for NAMSS, accept public speaking engagements, and testify as an expert witness in civil lawsuits.
When not working, Reed and her husband are avid "glampers." She volunteers at a Ft. Worth, Tex., animal shelter and treasures the time she spends with her five grandchildren. "My grandkids are my focus," she says. "Last year, I made a quilt for each of my kids and each of my grandkids."