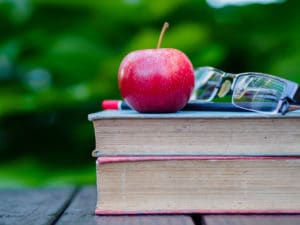 Thanksgiving is just around the corner, which means that the New Year will be here before we know it. Now is exactly the right time to devise your professional development goals for 2020, and then enroll in TMG University. The enrollment deadline for the 11-week term that begins January 5, 2020 is November 29, 2019.
Download the TMG University Term 1 course catalog here: https://bit.ly/2pak8pV
New Executive MSP Credential Pathways
According to TMG President Donna Goestenkors, "We're proud to announce that we've redesigned our Executive MSP credential, which is already the gold standard in the industry." Goestenkors noted that TMG now offers four distinct EMSP credentials, one for each environment: Hospital (H-EMSP), Credentials Verification Organization (CVO-EMSP), Managed Care Organization (MCO-EMSP), and Practice Management (PM-EMSP). Each pathway is comprised of an 11-week online core course, followed by four to six additional courses. "If an MSP achieves all four EMSP credentials, then they will be accorded the ultimate MSP designation – the Certified EMSP," Goestenkors said.
Register for the online EMSP Core Course here: https://www.teammedglobal.com/application/
Certification Preparation Courses
Goestenkors, who earned the Certified Professional Medical Services Management credential, knows that certification matters, but that sitting for exams can evoke anxiety. "Both the CMPSM and the Certified Provider Credentialing Specialist exams can be grueling," she said. "TMG has developed preparation courses for each, so that those taking the exams will have mastery of the material and confidence in their ability to obtain their credential."
The Term 1 start date for the CPMSM and CPCS certification preparation courses is January 5, 2020. Course registration closes on November 29, 2019. Apply for an online preparation course here: https://www.teammedglobal.com/application/
Personalized Professional Development
Goestenkors understands that certification isn't for everyone. "Many MSPs are looking to fill a specific knowledge gap in order to better serve their organizations or advance their careers," she said. "That's why we've developed an online individual professional development program that allows MSPs to design their own courses with the guidance of TMG's Education Director." Courses can focus on skills development, such as privileging management or onboard and offboarding management, or personal or career development, such as communication skills and interviewing skills.
Explore "Design Your Course" options in the TMG University course catalog here: https://bit.ly/2pak8pV
November 29, 2019 is the enrollment deadline for the 11-week term that begins January 5, 2020, so register today! https://www.teammedglobal.com/application/