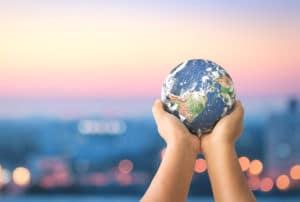 Due to a near-universal desire for quality healthcare and the fact that in many parts of the world, more and more people are choosing to cross international borders to access healthcare, there is a growing interest in international healthcare accreditation (Lovern, 2008). Medical tourism (global healthcare) is becoming increasingly important as people seek healthcare outside their own country for a variety of reasons, such as affordability, long waiting lists at home, cost, and confidentiality. Global healthcare represents a growing multi-billion euro/dollar/pound business of increasing importance to the economies of many countries such as Singapore, Thailand, India, Hong Kong, Malaysia, and the Philippines (Ramanna, 2006). The following quotation, taken from the website of Partners Harvard Medical International, crystallizes the increasing relevance of international health care accreditation.
"Internationally, the growth of the health care industry has resulted in increased competition, leading hospitals to attempt to differentiate themselves through accreditation and certification by internationally recognized health care evaluators. Recognition from these organizations is a powerful symbol of a health care organization's commitment to high-quality health care, continuous improvement across all aspects of patient care and services, and patient safety."
Accreditation and other measures of quality vary widely across the globe. There are risks and ethical issues that make the method of accessing medical care controversial (Gahlinger, 2008). The following accreditation organizations are recognized as providing services in the international health care accreditation field:
Joint Commission International (JCI), based in the U.S. (https://www.jointcommission.org/), was founded in 1994 by The Joint Commission. JCI works with healthcare organizations from more than 100 countries. The first hospital to be accredited in Asia by JCI was Bumrungrad International Hospital in 2002. According to the JCI website, currently, they accredit 116 hospitals and medical centers from Argentina to Turkey.
Australian Council for Healthcare Standards International (ACHSI) (https://www.achs.org.au/) is an authorized accreditation agency with the Australian Commission on Safety and Quality in Health Care. The ACHS is authorized to accredit healthcare organizations to the National Safety and Quality Health Services Standards (NSQHSS). These standards form the basis of many of the accreditation programs provided by the ACHS.
Accreditation Canada was formerly the Canadian Council on Health Services Accreditation, or CCHSA (https://accreditation.ca/intl-en/). Accreditation Canada works closely with health and social services organizations in Canada and abroad to develop a sustainable culture of improvement that betters safety and efficiency. More than 1,000 health and social service organizations and 7,000 sites on 5 continents around the world have been accredited through their programs and services, leading to safer, quality health care for patients and their families.
Trent Accreditation Scheme (TAS) was the first to accredit a hospital in Asia, in Hong Kong in 2000. TAS is now replaced de facto by a number of independent accreditation bodies. The British QHA Trent Accreditation, which formed with a mission to maintain and continually evaluate standards of quality through the surveying and accreditation of health care organizations, especially hospitals and clinics, both in the UK and elsewhere in the world.
The International Society for Quality in Health Care (ISQua) (https://www.isqua.org/) is an umbrella organization for organizations providing international healthcare accreditation. Based in the Republic of Ireland, ISQua is a non-profit, independent organization with members in over 70 countries. ISQUA works to provide services to guide health professionals, providers, researchers, agencies, policymakers, and consumers to achieve excellence in healthcare delivery to all people, and to continuously improve the quality and safety of care. ISQua does not actually survey or accredit hospitals or clinics itself.
The United Kingdom Accreditation Forum, (UKF) is a UK-based umbrella organization for organizations providing healthcare accreditation (http://ukaf.org.uk/). Based in London, UKAF, like ISQua, does not actually survey and accredit hospitals itself.
References
Gahlinger, P.M. (2008). The Medical Tourism Travel Guide: Your Complete Reference to Top-Quality, Low-Cost Dental, Cosmetic, Medical Care & Surgery Overseas. Sunrise River Press
Lovern, E. (Nov 13, 2000). Accreditation gains attention. http://findarticles.com/p/articles/mi_hb6375/is_/ai_n25535702) Modern Healthcare 30 (47):46.
Ramanna, M. (2006). Medical tourism and the demand for hospital accreditation overseas. Retrieved from http://www.law.uh.edu/healthlaw/perspectives/2006%5C(MR)MedicalTourismFinal.pdf on June 27, 2009).