TMG Graphic Designer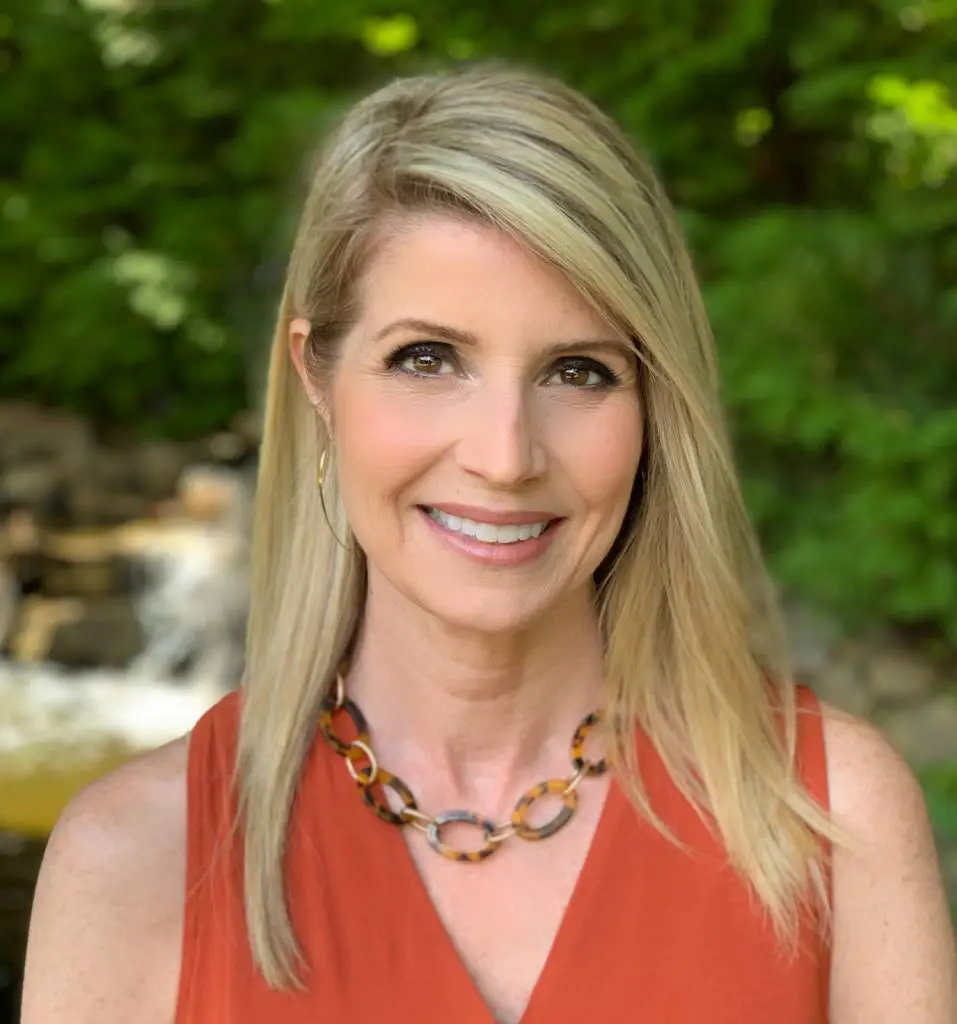 Sandy Holtzscher has more than 30 years of experience in graphic design. Since graduating from Southern Illinois University, Sandy spent 18 years as the associate creative director for a St. Louis advertising agency. While there, she worked as the conceptor, brand strategist, designer, and production person for all of the agency's projects. Upon leaving that agency, Sandy leveraged her skills and expertise to launch her own design business. Over the past year, Sandy has collaborated with Team Med Global to capture Donna Goestenkors' vision and translate it into engaging visual design that reflects the organization's vibrancy and professionalism.
The Lighter Side
In getting to know Sandy, we discovered that she's a cat lady at heart, that a bossy group of squirrels makes her laugh, and that she treasures her grandmother's legacy of wisdom.
When you're not at work, what's your favorite pastime?
Hiking and being out in nature with my husband, snuggling with my kitties, and tending to my flowers. I'm also a marker doodler and painter. I paint pet portraits for friends and family.
What makes your heart sing?
Listening to my favorite music improves my mood and boosts my creativity. If I really need a shot of joy, I listen to songs from my childhood.
What's your dream vacation spot?
Anywhere in Europe. I know I would be awestruck by the history and culture.
What's something that most people don't know about you?
I looooovve cemeteries and really old country music.
What legacy do you want to leave the world?
It would great to leave a legacy of acceptance, unconditional love, and generosity. Truth is, I may just be that weird cat lady that remembered your astrology sign.
What's your most treasured childhood possession that you still have?
I have a collection of quotes and words of wisdom that my grandma wrote on little scraps of paper and put on her refrigerator. I was always excited to see what was new when I visited, and I can hear her voice in each one.
When was the last time you had a good belly laugh?
My husband and I feed a bossy group of squirrels in our back yard and their antics crack us up.