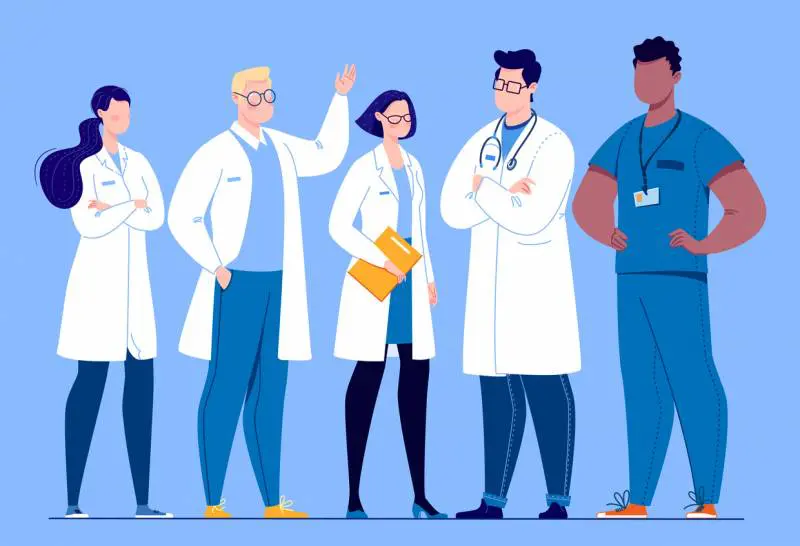 Finding the optimal work-life balance is difficult – even for physicians. Like the rest of us, physicians are human beings with stress, emotions, and life situations that affect their behavior. Over the last several years, physician burnout rates have been a hot topic, and in the past year the world added a pandemic to the list of reasons for a rise in issues concerning physician behavior. Understanding the cause of negative behavior is the cornerstone to navigating a reasonable pathway to resolving it.
Take this scenario: Dr. Henderson, a well-liked surgeon, has been on the medical staff at his local hospital for 18 years. Last fall, he began coming into the physicians' lounge with his head down. He did not talk to his colleagues like he always had, and when he did talk, it was often negative. As the holidays approached, Dr. Henderson seemed even more distant. One night, the administration received a report that Dr. Henderson did not answer his phone while on emergency call. The next week, a nurse reported him for calling her "a stupid nurse" after she called a timeout before surgery when Dr. Henderson repeatedly referred to the wrong side of the patient's body. While this was the only reported event, other nurses corroborated that the name calling had been going on for months. Finally, the week of Thanksgiving, Dr. Henderson arrived at hospital for surgery in what seemed like a bad mood. He was disheveled and mumbling indiscernible statements under his breath. The director of surgery called another surgeon and sent Dr. Henderson home to "get some rest." Dr. Henderson's behavior was reported to hospital leadership.
This scenario is likely familiar. If something similar hasn't happened in your facility, you've probably heard it from a fellow MSP. When faced with situations like Dr. Henderson's evolution into poor behavior, an organization has choices in how to respond. On one hand, physicians are held to a higher standard by virtue of their licensure and status. On the other hand, physicians are people, and all people deserve grace, time to explain, and the opportunity to ask for help. Most human behavior stems from an underlying issue. This concept does not erase impact nor lets anyone off the hook, but it does help when addressing the behavior.
Navigating the next steps are crucial to your institution, and to the future of the physician. Once reports have been made to administration and medical staff leadership, there is a responsibility to investigate, collect objective data, interview staff and the accused, consult legal counsel, and develop a plan in accordance with your medical staff bylaws. Your responsibility as an MSP is to keep your medical staff leadership on task, and to ensure you are following all institution policies, your bylaws, and – should the outcome be reportable – your state and national requirements. Your work must be confidential, whether or not committee actions are peer review protected; your integrity is pivotal in situations where the reputation of a practitioner is concerned.
Managing physician behavior relies on who leads the discussions and how they are led. How the discussion is presented is determined by the severity of the allegation and the willingness of the physician to talk. Who leads the discussion is not always obvious and may vary according to the type and severity of the situation. In all cases, to avoid a misinterpretation of the discussion, more than one physician leader should be present.
In our scenario, Dr. Henderson was invited by the Chief of Staff Dr. Brown to talk off-campus with him and a female physician leader, Dr. Shah. An off-campus meeting is a tool to lessen any perceived hostility. Due to the nature of the complaints, leadership decided that facilitation by male and female leaders was important to gain an understanding of the situation. At this meeting, Dr. Brown and Dr. Shah presented the complaint and opened the floor for Dr. Henderson to explain. By using open-ended questions, they discovered that Dr. Henderson's wife was diagnosed with brain cancer in September and was in decline. Dr. Henderson was taking care of his wife, maintaining the family home, and trying to keep up with his surgical practice. He simply needed a break.
Dr. Brown and Dr. Shah reported their findings to the medical executive committee. Dr. Henderson was referred to the wellness committee and ultimately took a voluntary 90-day leave of absence in good standing. However, he was not entirely off the hook for his behavior. He did apologize to the affected staff and agreed to take a PACE course on behavior management.
Not all cases are neatly resolved. Sometimes, the accused is not willing to self-reflect and ask for help. In cases where behavior escalates to a reportable event, your organization has the responsibility to report to your state medical board and to the National Practitioner Data Bank (NPDB).
Here's another scenario: Dr. Smith was brought in quickly to fill the need for the critical care group. He was not simple to credential, as he always had an excuse for one thing or another. On his first day in the hospital, he was observed flirting with a young administrative assistant. During his first week, he gained the reputation of making jokes with the female staff, being loud, and looking for a "good time." After a few months, human resources had formal reports of Dr. Smith groping three female nurses. After official interviews with the reporting nurses, HR found the allegations to be credible, and there was no choice but to report.
The medical executive committee formed a subcommittee and invited Dr. Smith to give his own report. He had many excuses to delay meeting with the committee and he ultimately hired an attorney. In the end, a report was made to the state medical board and subsequently the NPDB. Dr. Smith was suspended, his attorney sent a letter of resignation on his behalf, and he was never again seen in the hospital.
Your accountability as an MSP is to follow the process set forth by your medical staff bylaws, policies and procedures. When presented with a physician behavior issue, best practice is to remember the following:
Take a Pause: Taking a pause mentally prepares you for the road ahead. Use this pause to get organized. Set up a file for all the information to come. A pro tip is to create an electronic file with a spreadsheet to keep a timeline of meetings, discussions, and documents.
Stick to the Facts: When initial reports are made, it is normal to feel excited. However, your role is to be the collector of facts. Avoid the gossip. Instead, listen and differentiate the objective from the subjective.
Document: Keep documentation of all conversations, emails, and events concerning each physician issue. What may seem anecdotal can become a pivotal moment in the investigation. A lack of documentation is as good as the moment never happening.
Honor the Process: Your organizational policies and bylaws govern how your leaders can and will respond to any allegations. Refer to these like your Bible and keep your leaders on track as needed. A pro tip is to look at your current policies and proactively make any necessary updates. For example, your policy may read that the chief of staff is responsible for all conversations. This is constricting and your organization may want to update by adding "or designee" to allow the right person for the situation to be the one conducting interviews.
Structure is Key: Your organization may already have a wellness committee and a peer review committee, but how active are they? Your organization should leverage the opportunity to use these committees to be very active with the medical staff members and use education to avoid physician behavior issues.
Know Your Stuff: Educate yourself about your state requirements and know the rules of the National Practitioner Data Bank before an issue arises. Use your resources throughout the year to stay informed and take advantage of all available educational opportunities.
TMG Power Thought: Not all physician behavior issues will be the same. It is up to you to be professional, fair, and consistent in recording and reporting.