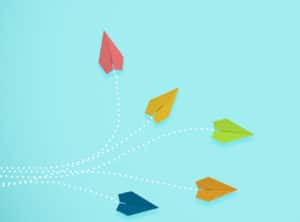 Hospital credentialing policies outline the application and privileging requirements and criteria and procedures. Credentialing processes explain how information is gathered to provide information for review and decision making by department chairs, committees, and the governing body. The five best practices listed below – claims history, professional references, performance evaluations, onboarding, and internet and social media searches – are intended as guidelines when developing or revising credentialing processes.
1. 5-7 Years of Claims History
Accreditation guidelines, federal laws, and state laws direct us in our processes and procedures. The National Practitioner Data Bank (NPDB) is a required tool, but claims histories provide additional information that helps identify possible trends. Conducting claims history verifications can be time-consuming, sometimes requiring multiple calls to determine where to direct the claims history request. In most cases, insurance carriers report claims that are pending, settled, closed, and dismissed, as well as letters of intent. This information can be used to create a timeline to match the claim information collected from the practitioner, insurance carriers, and the NPDB. Although not all states participate, the All Payer Claims Database is another helpful tool. The database reveals information about out-of-state claims. Hospital policies and procedures dictate the timeframe for claims histories, but my best practice recommendation is five to seven years.
2. Breadth of Professional References
The American Board of Medical Specialties (ABMS) and the Association for Graduate Medical Students (ACGME) adopted six core competencies: Practice-Based Learning and Improvement, Patient Care and Procedural Skills, Systems-Based Practice, Medical Knowledge, Interpersonal and Communication Skills, and Professionalism. The American Osteopathic Association (AOA) outlines seven core competencies, six of which align with ABMS and ACGME. The seventh is Osteopathic Principles and Practice. These competencies offer guidelines to aid in developing professional reference forms. General practice is to obtain the professional references from department chairs, chief medical officers or a chief of service, peers in the same professional discipline, and training program directors. Typically, one to three references are required, though the exact number is based on credentialing policies and procedures. Another consideration is to obtain references from advanced practice professionals (APRNs and physician assistants) and other healthcare professionals (RNs, clinical directors, medical assistants, and surgical assistants) that work closely with the practitioner. These references offer a different perspective on core competencies and offer insight into how the practitioner communicates with others who are not in the same professional discipline.
3. Performance Evaluation Data is Forward-Thinking
Performance evaluation data is required by many accreditation agencies and is an important piece of information to gather during the application process. The practitioner can supply the data if they have clinical privileges at other facilities. Making this step a standard practice may lead to a common standard in the future. Some facilities have made this a part of their application process by requesting, not requiring, performance data.
4. Streamline Professional Education Verification
The American Medical Association and AOA, as well as the National Education Clearinghouse, are sources used to verify education. Primary source verification from universities, colleges, and training programs offer additional information. A good practice is to require a final evaluation form from the training program director for practitioners who have completed their education in two years or less. The American Hospital Association, along with ACGME and the National Association of Medical Staff Services, developed a standard form for physicians to use when requesting education verifications, thus alleviating multiple versions of forms received by training programs. Obtaining evaluation forms is essential to identify red flags, such as completing a program within a longer timeframe, a leave of absence, or other issues. It can also be beneficial in reviewing a practitioner's performance during their training program. While this form was created for physicians, the information can also be used as a guide to develop an evaluation form for advanced practice professionals to streamline the education verification process.
5. Tap Internet and Social Media for Red Flags
Searching the internet and social media can help identify potential red flags prior to sending the practitioner an application. For example, a facility onboarding a practitioner wanted the practitioner to begin the application process for clinical privileges, but prior to offering the practitioner a position, an internet search was conducted. A long criminal history surfaced. The facility was able to avoid the interview process, privileging process, and related costs by not offering the practitioner the position. The internet can also provide patient feedback and other healthcare information. Searching references to ensure they are required references according to your policy is also helpful. The ACGME and AOA websites are often used to pinpoint training program directors and information about residency and fellowship programs. It is easy to search social media platforms such as Facebook, Twitter, and Instagram. You might also consider conducting a Google search and review the hits. These sources can be added to the onboarding process as a standard practice.
Communication with Internal and External Sources
Communication is the key for successful onboarding and credentialing processes. Credentialing professionals communicate with human resources, recruitment, provider enrollment, medical staff coordinators, practice managers and other credentialing professionals. Internal and external sources rely on credentialing professionals to bring their practitioner onboard in a timely manner to practice patient care and generate revenue. Some facilities use an internal spreadsheet as a communication tool to keep all those involved with the onboarding process updated. It's also critical to keep external sources updated during the application and privileging process.
Resources
All Payer Claim Database Information
https://www.apcdcouncil.org/state/map
Accreditation Council for Graduate Medical Education – Program Search
https://apps.acgme.org/ads/public/
American Osteopathic Association – Program Search
http://opportunities.osteopathic.org/search/search.cfm?searchType=1
American Hospital Association – Residency Verification Form
http://www.ahaphysicianforum.org/verification
American Board of Medical Specialties (ABMS) – Six Core Competencies
https://www.abms.org/media/119927/abms-standards-for-initial-certification.pdf
American Osteopathic Association (AOA) – Seven Core Competencies
https://www.aacom.org/docs/default-source/core-competencies/corecompetencyreport2012.pdf?sfvrsn=4