TMG Medical Staff Services Department Team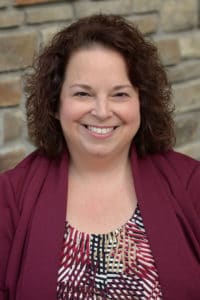 Sherri Selesky, CPCS®, has more than 19 years of experience in credentialing. She's currently the Credentialing Coordinator for Heritage Valley Health System in Sewickley, Pennsylvania, where she oversees the credentialing and recredentialing process for over 500 providers. She is also Team Coordinator for Accreditation Manager Plus (AMP) for The Joint Commission.
The Lighter Side
In getting to know Sherri, we discovered that she's addicted to the Royals, that she reflects on the legacy of President Lincoln, and that she's still comforted by her childhood blankie.
When you're not at work, what's your favorite pastime?
Hanging out with my dogs and husband, reading, or relaxing on the beach.
What makes your heart sing?
Hearing children laughing. It's the best and most wholesome sound in the world.
What's your dream vacation spot?
Paris and London. I want to see the Eiffel Tower and sample French food. London because I have a serious addiction to the Royals.
What's something that most people don't know about you?
I've always wanted to be a writer. I feel like there's some kind of novel inside me that's begging to come out.
Which historical figure do you most admire?
Abraham Lincoln. I can't imagine the backlash he received (which ultimately resulted in his death) for his initiative for freeing the slaves. It's a shame that the United States isn't as advanced as we should be with unity of races, religions, sexual orientation, etc. I think President Lincoln would be very disappointed.
Which living person would you most like the opportunity to meet?
Hands down, Queen Elizabeth II. My goodness. She's lived through so many generations of change around the globe.
What's your most treasured childhood possession that you still have?
I have the blanket from when I was wrapped in after I was born and brought home from the hospital. I still keep it on my bed and it still soothes me when I'm trying to fall asleep. My mom used to ask me what I was going to do with it when I went to college. Well, it went with me. Then she asked what would happen to it when I get married. It's still on my bed!