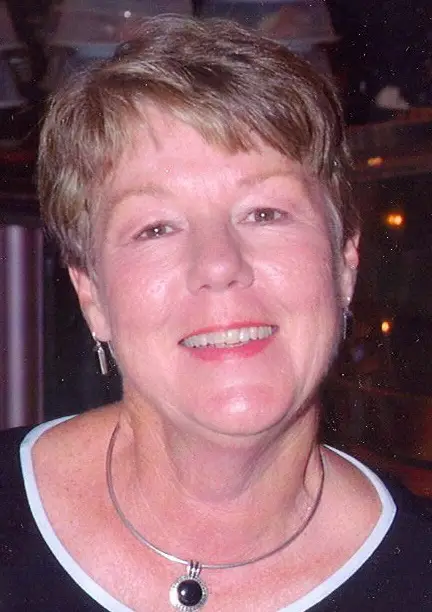 More than one whirlwind hit Corpus Christi, Texas, in 1970. In early August, Hurricane Celia slammed into the coastal city. That same year, Cindy Gassiot, CPMSM, CPCS, began working as the medical staff secretary for a Corpus Christi teaching hospital. Little did she know that she would soon take the medical services profession by storm.
Gassiot soon discovered that she was hooked. "I really loved working with doctors, as they really respect competence," she recalls. "And I liked learning the standards and coming up with processes to meet the standards. Over time, Gassiot worked her way up to becoming director of Medical Staff Services, with little idea how important that role would become to a hospital. "It's a major role that helps the hospital to succeed," she says.
A Turn on the National Stage
Gassiot's passion for processes and standards led her to a leadership position in the fledgling NAMSS, where she was the organization's third president. "It was a baby then, and it was rewarding to nurture it and watch it grow and evolve," she says.
The profession leapt forward when Gassiot chaired the effort to develop NAMSS' first certification exam: the CMSC, or Certified Medical Staff Coordinator, which would later become the CPMSM designation. "We worked diligently with the Psychological Corporation to administer the first exam in 19890 or 1981," she recalls. With testing sites around the country, Gassiot says that approximately 300 professionals sat for the exam. "NAMSS wasn't that big then," she says. "The membership wasn't much more than 300."
Gassiot won the first Golden Key Award for her work on certification, and was inducted into the NAMSS Hall of Fame three years ago. "That was a great honor," she says.
Changing Times
Laughing, Gassiot notes that credentialing was practically non-existent when she entered the field. "You just checked whether or not a physician had a license," she says. "There were no reappointments when I started – that standard was written a couple of years in." Similarly, delineation of privileges didn't exist. She points to technology as the game-changer for thorough background checks. "Slow, cumbersome, snail mail has been transformed into an almost-instant tip-of-your-fingers electronic response," she says.
Looking back, Gassiot believes that her greatest leadership lesson was the importance of working as a team, being a team leader, and including your staff in decision-making. "I always felt like I was a team member of the medical staff leadership," she says. "It was an epiphany. They were coming to me for advice and help."
A New Calling
Along the way, Gassiot found a new calling: education. "I had the opportunity to develop a Medical Staff Services curriculum for a community college in Dallas, and we had an AA degree program approved," she said. Over time, she and her colleagues moved to distance learning and offered an online program from 2000 through 2017, when Gassiot retired. "I loved teaching," she said. "That was probably the high point of my career." To this day, Gassiot continues to hear from her students.
In between moving from Texas to Florida, working at a hospital, and teaching, Gassiot found time to co-author six books between 1980 and 2011. "We used those last two editions as textbooks for the Medical Staff Services degree program," she says.
Prior to her retirement in 2017, Gassiot also consulted with hospital Medical Staff Services departments. "I enjoyed assessing how the MSS department operated and finding ways to streamline operations," she says. "I tried to move them toward working smarter, not harder."
Since retiring, Gassiot and her husband have moved back to Texas to be close to their children and seven grandchildren. Traveling is her new passion, though this year's planned trip to France was cancelled due to the pandemic. Still, she's made several trips to Europe over the years, and has a soft place in her heart for the Provence region of France and the Andalusia region of Spain. "I fell in love with Seville," she says. "The Moors built some pretty fabulous palaces."