TMG University Payer Enrollment Team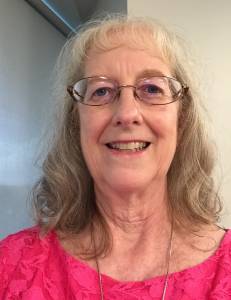 Cathy Dinschel, CPCS®, CPMSM®, lends her expertise to TMG University as a member of the Payer Enrollment team. She began working in the medical field in 1978 as a high school senior. Over the course of her career, she has served in virtually every non-clinical position available, and currently works for the largest independent multi-specialty group in Southwest Florida, Physicians' Primary Care. For the past 20 years, her primary responsibilities have been in credentialing and payer enrollment. She is a member of FAMSS and past president of the Gulf Coast Chapter. She served as the FAMSS Education Conference registrar from 2011 to 2018.
The Lighter Side
In getting to know Cathy, we discovered that she's a die-hard car racing fan, that she likes to get her hands dirty, and that handmade Barbie clothes hold a special place in her heart.
When you're not at work, what's your favorite pastime?
Relaxing and spending time with our cats is my go-to pastime. We have two acres of land, and I enjoy hopping on the garden tractor and mowing on the weekends. I also dabble in photography, having treated myself to a new digital camera a few years ago. I mostly take pictures of our cats and Mother Nature.
What makes your heart sing?
Watching the innocence of small children.
What's your dream vacation spot?
I used to think it would be fun to travel to a faraway destination, but now with all the troubles in the world, I really have no desire to travel.
What's something that most people don't know about you?
My boyfriend and I have been together for 31 years. He is a self-employed diesel mechanic and I often assist him, working on the trucks helping with oil changes. I like getting my hands dirty!
In 1975 and 1976, I was in 4-H and competed at our local county fair. I won back to back championships as Junior Seamstress and Senior Seamstress.
I love watching NASCAR and NHRA races on TV. I've been to several tracks to experience the races in person. NHRA Top Fuel dragsters at the starting line literally take my breath away.
Which historical figure do you most admire?
Princess Diana.
Which living person would you most like the opportunity to meet?
Tim McGraw. Seriously, it's Tim McGraw. I shouldn't have to explain any further.
What legacy do you want to leave the world?
That I was known as a fair, honest, and compassionate person.
What's your most treasured childhood possession that you still have?
When I was growing up, every year for my birthday and Christmas, my grandmother sent me a shoebox filled with clothes she had handmade for my Barbie dolls. I still have every piece.